Tags
888sport, bet365, betting, euro2016, europe, football, france, germany, international, semi finals, soccer, sports, uefa
The second international tournament out of 3 this summer will begin in France, which is EURO 2016. This tournament generally is considered one of the best tournaments around the world, on par with the World Cup in the eyes of many, as it has most of the top teams in the world.
Germany v France – Both to Score @ 2.00 (888Sport) – 2.5 points



Germany take on France in the most enticing tie of the quarter-final in the old port town of Marseille. The city will be buzzing and rocking considering the great support expected for the French at the Stade Velodrome and it will be a football town for the coming 24 hours. No matter what happens, this match will be a brilliant match for the neutrals to watch.
Germany come into this game with their form slowly peaking up but have still struggle to be consistent in front of the target. Mesut Ozil has clearly been their most creative player on the pitch, bolting out chances for the team but players like Muller, Draxler and Gomez have failed to put the ball in the back of the net. With Gomez suspended, it will be more than likely that Schurrle or Draxler will play in the wide role with Muller being the target man up front. The down side for Germany will be their lack of defensive cover as Hummels is suspended from this game and defensive midfield options in Schweinsteiger and Khedira both probably being ruled out due to injury. In will step Mustafi and Emre Can to cover for them. Mustafi played in the opening game and scored, while Can has had a decent season at Liverpool but prone to mistakes. This changing to 3 players before a critical game can cause some disorganisation among the squad defensively, and that might be something that France might take advantage of.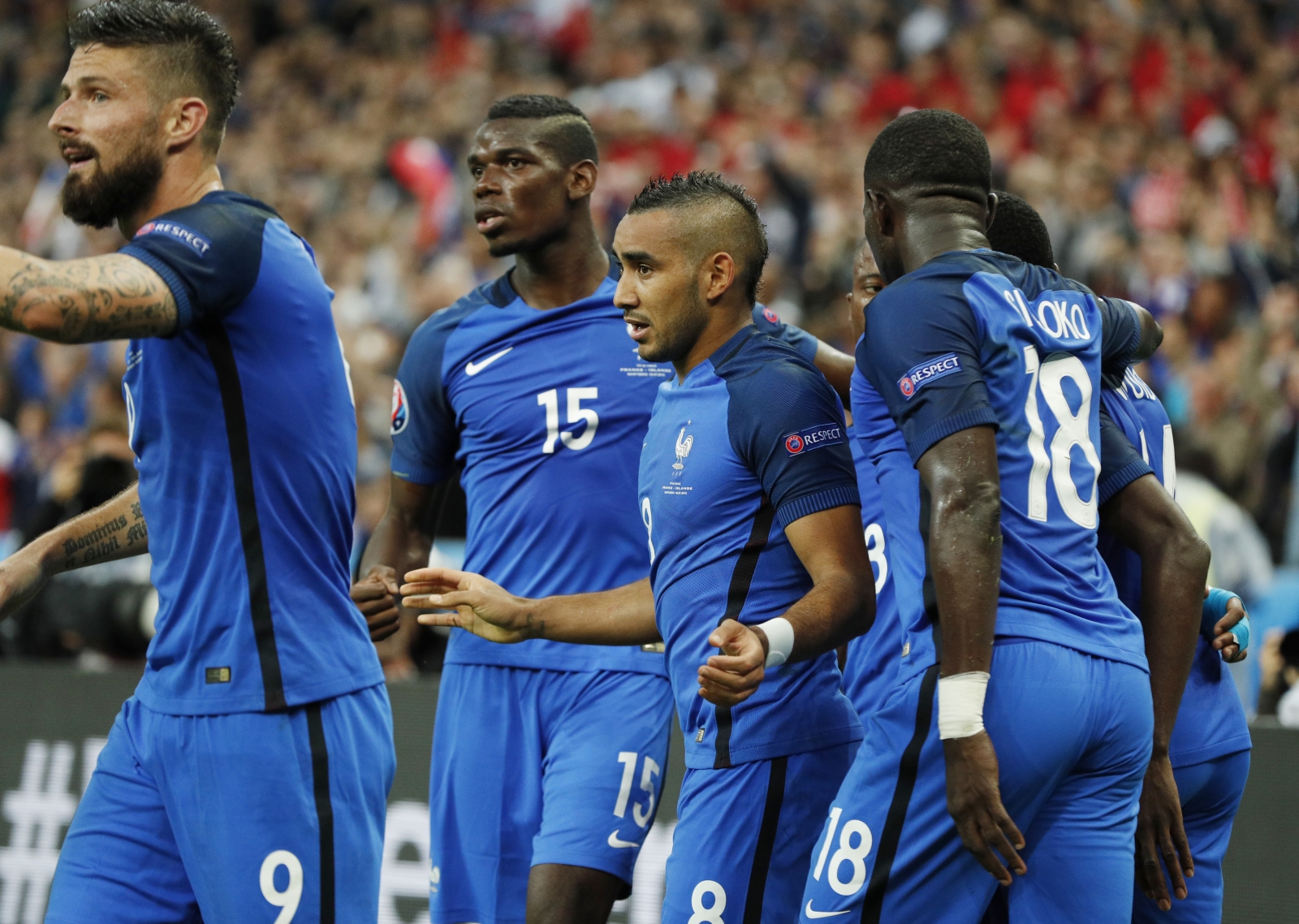 France, what can I say, watching them play their quarter-final at Saint Dennis; the crowd support for Les Blues was deafening. The French will have a huge crowd support and with some great scoring touch behind them, one can expect them to try and take control from the first minute. Greizmann, Payet, Pogba and Giroud showcased in the last game what a strong outfit that they are offensively, which might put the Germans under a scare for the first time this tournament. Defensively, France should look to recall Adil Rami and N'Golo Kante who will be back from suspensions. Although for my personal opinion Sissoko played extremely well out wide, letting Greizmann play in the middle giving them more firepower up front. In this critical game though, I think Deschamps will be a bit more cautious. Their defensive unit looked shaky in the last game, conceding 2 unnecessary goals with set pieces their main vulnerability through this tournament as was seen against Iceland.
With France the top scorers of this tournament with 11 goals, while Germany holding the best defence, conceding just 1 goal against Italy; it will be an extremely attacking match as both teams know that the other team is a bit vulnerable in such a high pressure game. I am backing both teams to score in this encounter.
---
If you make money from my picks and want to thank me, please click below: